10 Interesting Cooking Tips and Tricks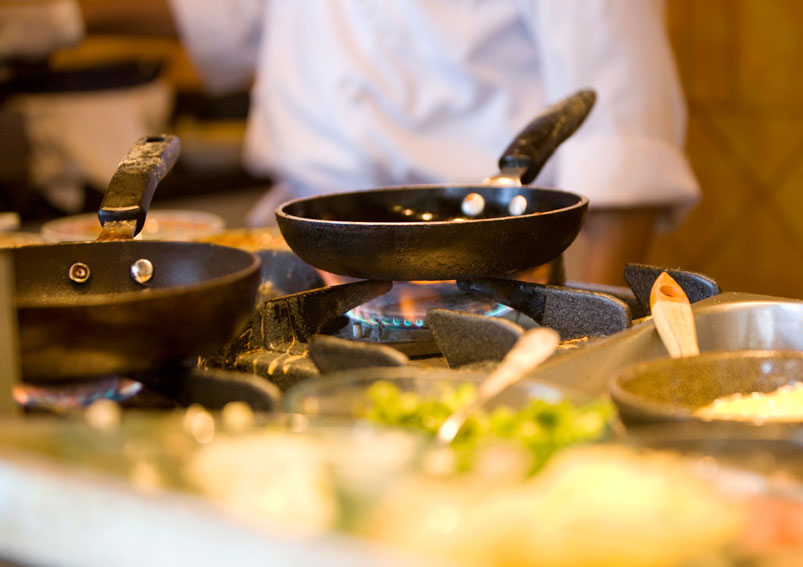 Today your mission of cooking is going to get simple when you follow some of the Cool Kitchen Tips that make your foray into kitchen nice and smooth.
Best Kitchen Tips:
1. Soak onions in water for an hour before you start pealing them. This helps the easy peel off and prevents the flood in your tear ducts.
2. Place a layer of wax paper on the top of the ice cream to avoid the nasty ice particles on tops of it.
3. Warm the citrus fruits before squeezing the juice from it. Warming helps the amount of juice to double.
4. If you do not want the white skin seen on the lemon, limes, orange, grapefruits, etc., then just pour the boiled water on such fruits and thus the pith is going to peel off clean along with the skin.
5. Soak pasta in water in a sealed bag for a few hours or overnight and then you can cook it super fast by adding directly to a hot pan.
6. Place a dishtowel or a paper towel under the cutting board to avoid from slipping.
7. You can caramelize the onions by just adding a pinch baking soda.
8. You can peel lots of boiled eggs at once by just placing them in a large bowl and shaking them around the bowl.
9. When you deep-fry any non-veg item, hold it with long tongs for five seconds and then leave it in the oil. This will seal the exteriors and do not stick to the pan.
10. Leave the butter and eggs at room temperature overnight for best results with baking.
This Recipe Rate :
(0) Reviews