Spaghetti and Sausage Meatballs Recipe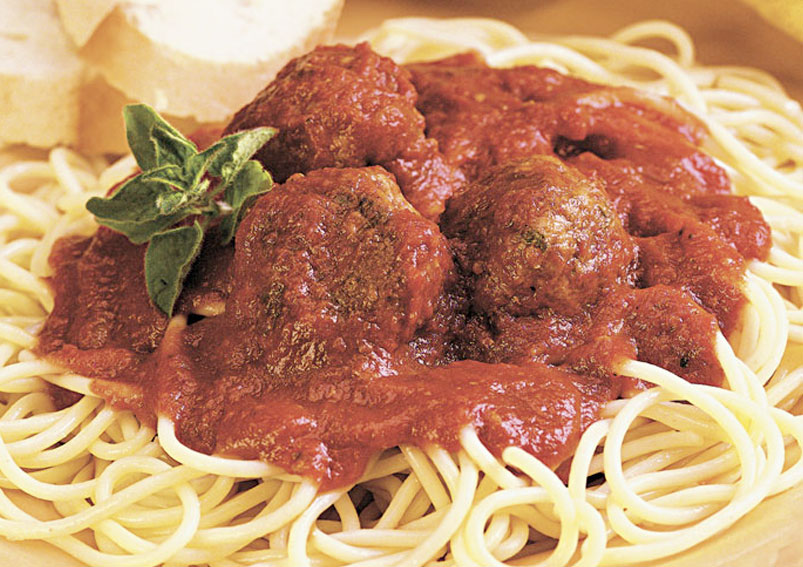 A simple and tasty Spaghetti with sausage meatballs recipe for you to cook great meal for family or occasions. Sausage meatballs is a classic comfort food which combines with egg, bread crumbs and chopped vegetables.
Here is the recipe of spaghetti and sausage meatballs in a step by step process:
Ingredients
1 cupSpaghetti
1-2Egg
1/2 cupDry breadcrumbs
1Italian sausage
1Onion
1Carrot
1/4 cupChopped fresh flat-leaf parsley
2 cupMarinara or tomato sauce
1/2 cupGrated Parmesan
Directions
Rinse and Cook spaghetti according to package instructions.
Meanwhile, prepare a broiler-proof baking sheet with foil.
Beat egg in a large bowl, add bread crumbs, sausage, onion, carrot, and parsley.
Mix to combined well.
When the mixture is little warm, shape into small sized balls.
Place the prepared meatballs on the baking sheet and cook around 6 to 8 minutes.
Meanwhile, heat the sauce in a large pan on low flame.
Add cooked meatballs in the sauce and then add cooked spaghetti.
Now, Spaghetti and Sausage Meatballs is ready to eat.
Finally, Spaghetti and Sausage Meatballs is ready and garnish with Parmesan cheese, top with onions and carrots.
Check for more special breakfast recipes
- Moses
This Recipe Rate :
(0) Reviews