Butter Garlic Prawns Recipe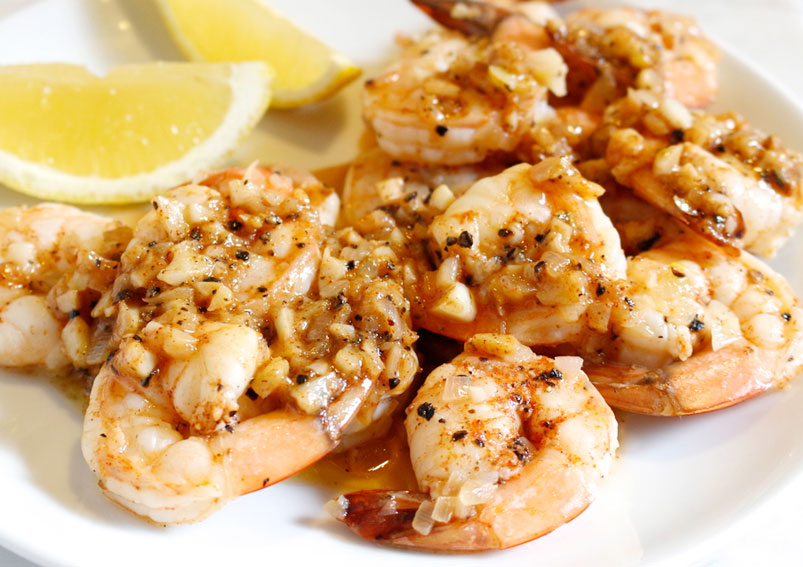 Butter Garlic Prawns is a delicious and healthy recipe where the prawns cook in butter, garlic, lemon juice and parsley. The addition of mustard brings a flavorful taste to this dish.
Butter Garlic Prawns is so great, if you serve this dish with fresh crusty bread along with a soup for dinner.
Here is the recipe of butter garlic Prawns in a step by step process.
Ingredients
12 -15Garlic cloves
4 tbsButter
1 tbsSaffola oil
1 tbsMustard paste
8-10Black peppercorns, crushed
Saltto taste
1 tbslemon juice
1/2 cupParsley
1Onions, chopped
Directions
Take a bowl with garlic, Peel it and wash.
In a blender, blend garlic to a paste.
Heat butter in a pan or kadai and fry garlic paste for a few seconds
Add prawns, mustard paste, lemon juice, crushed peppercorns and salt.
Simmer it for few seconds on low flame till prawns are cooked.
After cooked, add lemon juice and spread chopped parsley.
Now, hot Butter garlic Prawns is ready to eat.
Finally, garnish with some chopped onions and topping with parsley for extra flavor and exotic taste.
Check for more Non veg recipes.
- Moses
This Recipe Rate :
(0) Reviews