Strawberry Smoothie with Yogurt Recipe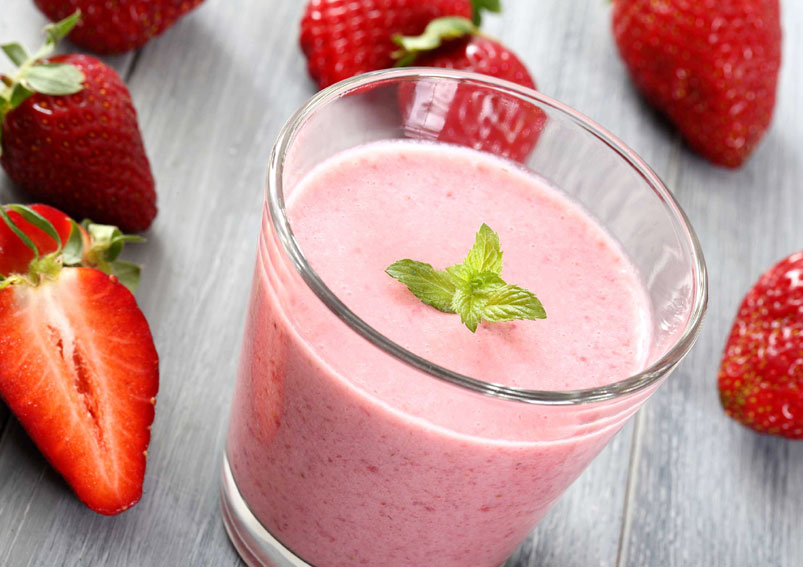 Strawberry smoothie is a wonderful and delicious drink made with yogurt. It is a refreshing smoothie and healthy drink.
Fruits contain all sorts of nutrition and making smoothies, or juices is the easiest recipe, that one can do easily. Strawberry smoothie does not require many ingredients. Check the recipe of Strawberry Smoothie with Yogurt in a brief procedure
Ingredients
8 - 10Fresh Strawberries
1/2 cupMilk
1 tbsp Vanilla yogurt
2 scoopsVanilla ice cream
1/2 tspSugar or honey
3 - 4Ice cubes
Directions
Firstly, wash all strawberries in fresh water.
In a juice blender, add strawberries, add milk, vanilla yogurt.
Now, add vanilla ice cream, ice cubes / cold water.
Add a pinch of sugar or honey in it.
Blend all the ingredients together to make a fine smoothie.
Now, smoothie is ready and serve in a glasses.
Yummy & delicious smoothie is ready, top with some cashews, almonds for extra flavor. Serve and enjoy the taste of a strawberry smoothie.
Check for more Milk Shakes
- Moses
This Recipe Rate :
(0) Reviews