Tasty Sweet chutney for Chaat Dishes Recipe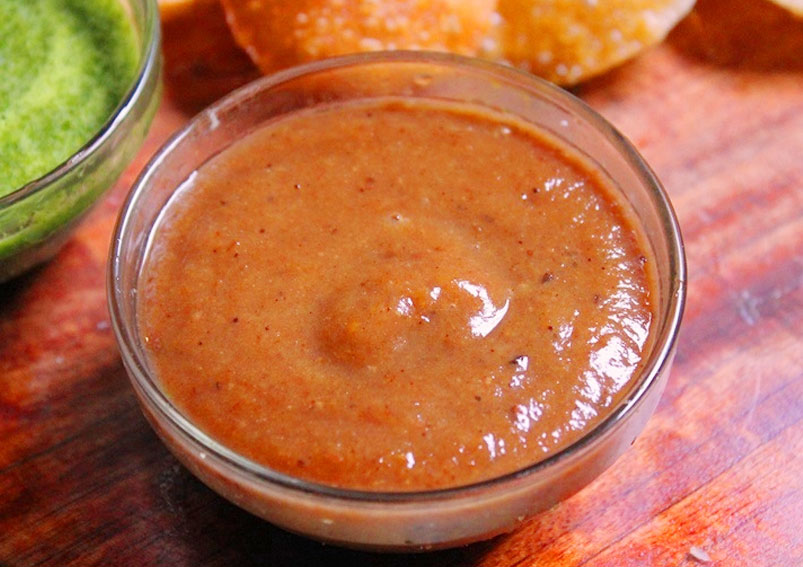 Sweet chutney or Khajur Imli ki chutney is a main ingredient in chaat dishes. This is a good sweet chutney that fit to any kind of chaat items like sev poori, bhel poori, dahi vada, samosas.
Sweet Chutney is a delicious chutney prepared with dates, tamarind and jaggery. Check the recipe process in a step by step.
Ingredients
12 to 14 nosDates
1 tbsp Tamarind tightly packed
1 tbspJaggery
1/4 to 1 tspRed chilly pwd
1 tspCumin powder
3/4 tspChat masala powder
to tasteSalt