Dates Milkshake Recipe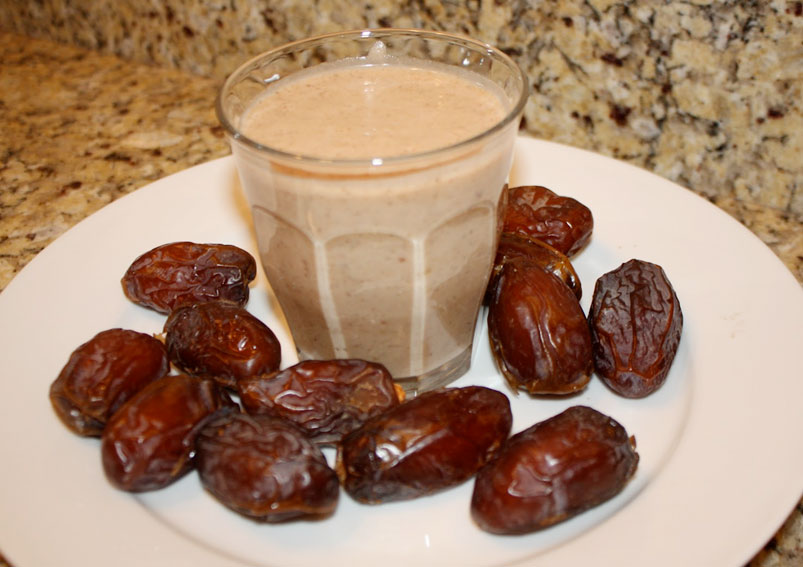 Dates Milkshake is creamy, smooth and is very healthy and nutritious drink. This is rich in Iron and Calcium content. This Milk Shake has an awesome date flavor.
Try this homemade Dates Milkshake recipe, by following a step by step process.
Ingredients
10Dates
1 cupMilk
1 tbspHoney
2 scoopsIce cream
Directions
Soak dates in 1/2 cup of milk for 10 mins.
In a blender, add dates and blend it.
Add little quantity of milk and grind to smooth paste.
Now add honey, ice cream and mix until it gets smooth.
Transfer in a small bowl and it is ready to eat.
Store it in the fridge before serving.
Yummy!! Dates milkshake is ready to drink, serve in a glass and garnish with some chopped dates, enjoy healthy and delicious dates milk shake.
Check for more Milk shakes and floats
- Moses
This Recipe Rate :
(0) Reviews