Tasty Mango Pudding Recipe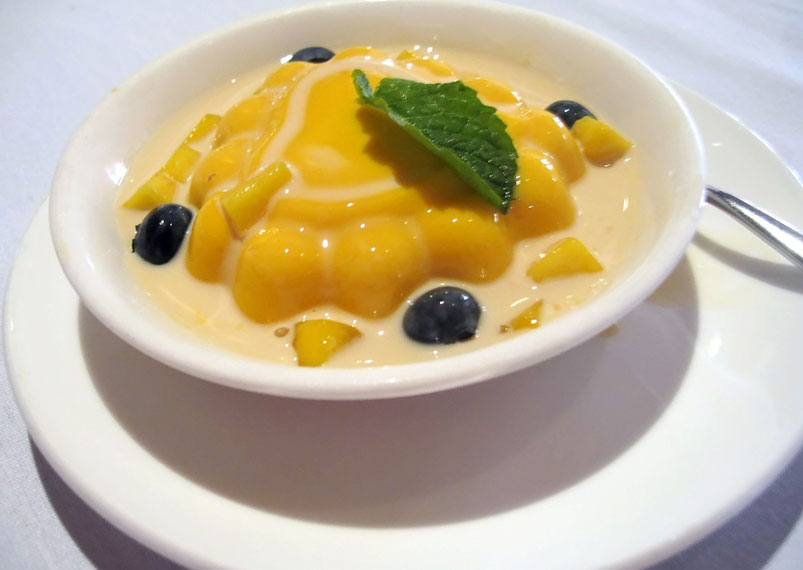 Mango pudding is a delicious dessert from Indian. It is very popular dessert in Hong Kong, where fruits pudding is a traditional British food. Mango pudding is originated in India and the recipes were introduced by Britishers in the 19th century.
Ingredients
1 cupMango Pulp
500mlWhipping Cream
3/4 CupSugar
3 PacketsGelatin
1 CupWater
1Ripe Mango
Directions
In a bowl, add gelatin and sugar in 1 Cup of hot water and mix well.
Let it cool for 10 -15 minutes on a low flame.
Add mango pulp and mix well.
Add whipping cream about and mix to combine well.
Add mango pieces from fresh mango in order to get mango texture and flavor.
Pour mixture in a large pan or serving bowls.
Keep in refrigerator for at least 3 hours before serving.
Finally, the mango pudding is ready to have.
Yummy, mango pudding is ready to serve, garnish with some fresh cream and some roasted cashew nuts.
Also Check- Benefits of Mangoes
- Moses
This Recipe Rate :
(0) Reviews