Raw Mango Sharbat Preparation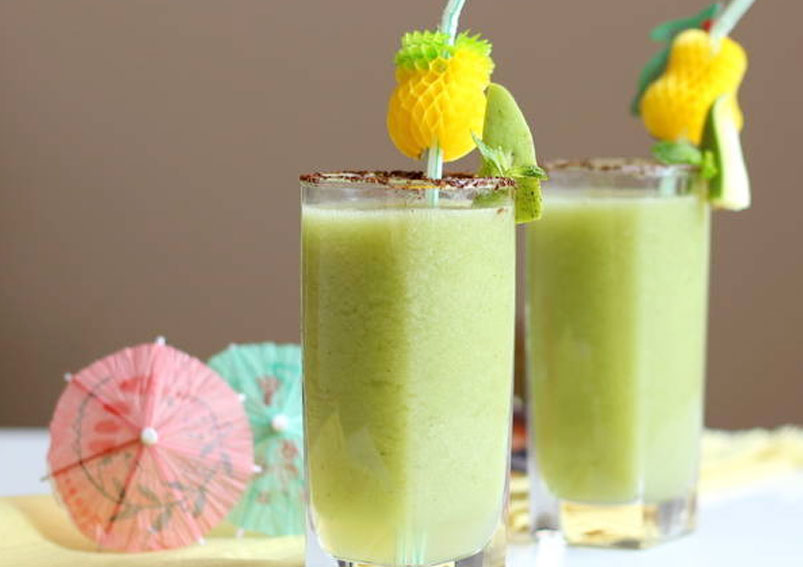 Mango pudding is a delicious dessert from Indian. It is very popular dessert in Hong Kong, where fruits pudding is a traditional British food. Mango pudding is originated in India and the recipes were introduced by Britishers in the 19th century.
Ingredients
1 mediumRaw mango
1/4 tspCardamom powder
fewSaffron strands
1 tspSalt
1 cupSugar
1tspHoney
Directions
In a bowl, grate raw mango along with the skin.
Grind them in a blender with a cup of water.
Strain the extracted juice with a strainer.
Add a cup of sugar, salt and saffron and mix well.
If you want, add extra Sugar according to your taste.
Add more water according to the consistency of a drink/sharbat. Serve chilled.
Take a transparent glass and pour juice into it, add ice cubes.
Now, Mango sharbat is ready to have.
Tasty!! Mango sharbat is ready to drink. You can also top with honey for extra flavor.
Note : The skin of the mango should not be bitter. If not, peel the skin of the mango before grating.
Check for more cocktails & drinks
- Moses
This Recipe Rate :
(0) Reviews