Delicious and Easy Onion Rings Recipe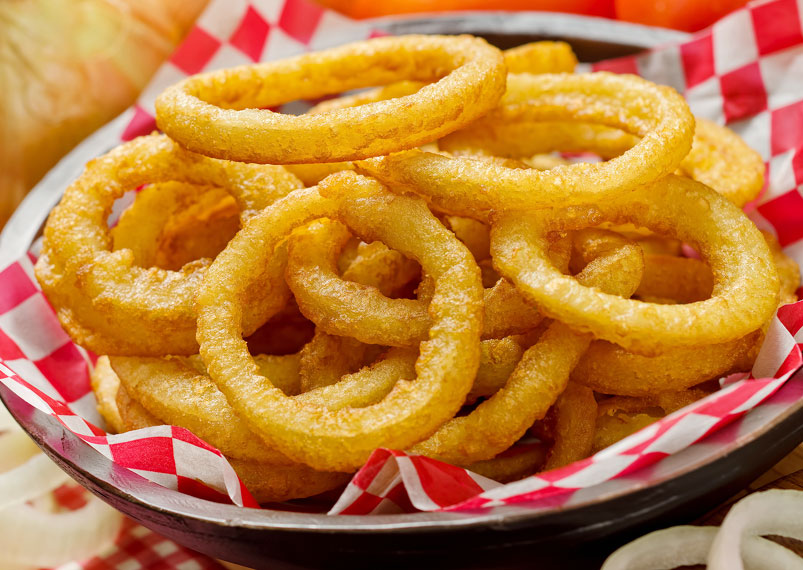 Onion Rings is a perfect dish for a snack. This recipe is so easy and crispy that you can easily prepare at home.
Try out this easy and tasty onion rings recipe, here am sharing the making process of this snack or side dish. Give a try to prepare it!
Ingredients
1Onion
2/3 cupButtermilk
for fryingOil
Dry Batter:
1 cupAll-purpose flour (Maida)
to tasteSalt
1 tspBaking powder
Directions
Peel onion, cut into 1/4 inch thick pieces and divide into rings.
In a bowl, add buttermilk and soak onion rings for 30 minutes.
Take another bowl, add maida, baking powder and salt according to your taste.
Mix all the ingredients well.
Heat oil in a deep pan or kadai for frying.
Take few onion rings from buttermilk and coat it with the flour mixture.
Drop coated onion rings in the oil and fry it.
After frying, place the fried onions on a paper towel to remove excess oil.
Yummy!! Tasty onion rings are ready to have, serve this dish with sauce or tomato ketchup.
Check for more snack recipes
- Moses
This Recipe Rate :
(0) Reviews