How to Make Trifle Recipe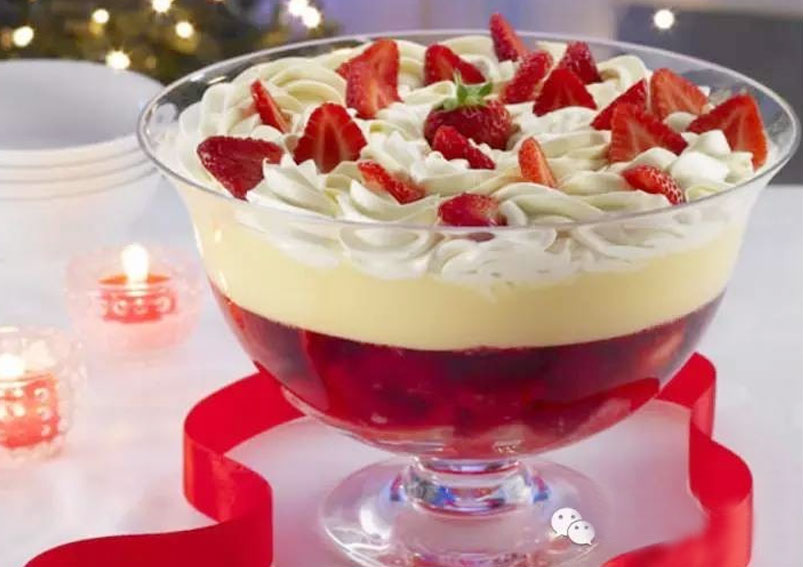 Trifle is a simple and delicious dessert which can be made easily with whatever ingredients you have at home. It can be prepared by layering cake, pudding, custard, fruits, fruit preserves, nuts, jelly, fresh cream, cookies etc.
Trifle is prepared in a bottomed glass dish, so that the beauty of all the different colored layers can be seen. The number of layers will depend on the depth of the glass dish that you are using.
Here is a simple Trifle recipe making process in a step by step way.
Ingredients
1(cut into slices)Pound Cake(Making process of

Pound Cake

)
as neededJam
1 pktButterscotch Instant Pudding
as needed to make the puddingCold Milk
1 boxWhipped cream
as neededAssorted fruits and nuts
1/2 cupsugar syrup
Directions
Keep all the ingredients ready before you start layering.
Place the cake slices in the bottom of a dish.
Sprinkle some sugar syrup on the slices.
Now put a layer of jam over the cake.
Pour instant pudding over this.
Top this with a layer of assorted fruits and nuts.
You can also use any fruits like grapes, pineapple, peaches, kiwi, strawberry, raspberry, chikoo, oranges etc.
Put a little amount of whipped cream over this.
You can arrange as many layers as you want.
Place the arranged trifle in the refrigerator for at least 2-3 hours before serving, so that all the flavors will come together.
Yummy!! Healthy trifle is ready to have, garnish with some nuts and fruits, enjoy the most delicious trifle in a breeze area or as a dessert after meal.
Check for more dessert recipes
- Moses
This Recipe Rate :
(0) Reviews