Tasty Homemade Corn Muffins Recipe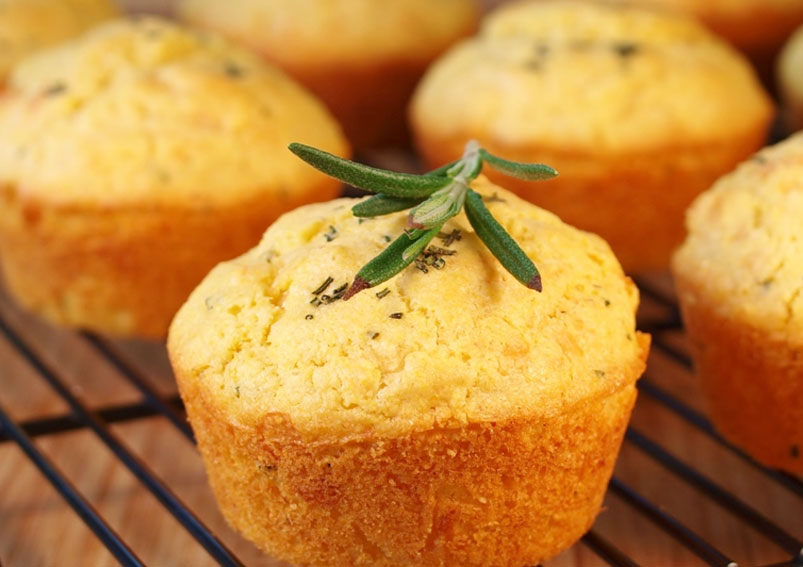 Corn Muffins is a healthy and a delicious recipe that will enjoy by all age groups. This recipe with a cup of milk or juice is a perfect snack to beat hungry of the kids after their school. It is a fast dish to prepare snacks.
Check this homemade Corn Muffins recipe in a step by step process.
Ingredients
3/4 cupYellow Cornmeal
1+1/4 cupAll purpose flour
1 tbspBaking powder
2Eggs
1/2 cupButter
3/4 cupMilk
1/4 cupHoney
1/2 cupSugar
1/2 tspSalt
Directions
a large bowl, add all dry ingredients - cornmeal, flour, baking powder, salt and mix well.
In another bowl, add the eggs, the sugar, melted butter, milk, honey and mix well.
Mix both bowls to get a smooth paste.
Preheat oven to 350 degree F.
Spray a muffin pan with cooking spray or apply oil.
Pour enough batter into the muffin pan. Bake for about 20 -25 minutes.
Tasty!! The Muffins are ready to eat.
Yummy!! Corn muffins are ready to have, topping with fresh cream and honey that gives a extra flavor.
Check for more bake recipes
- Moses
This Recipe Rate :
(0) Reviews