How to Make Pancakes Recipe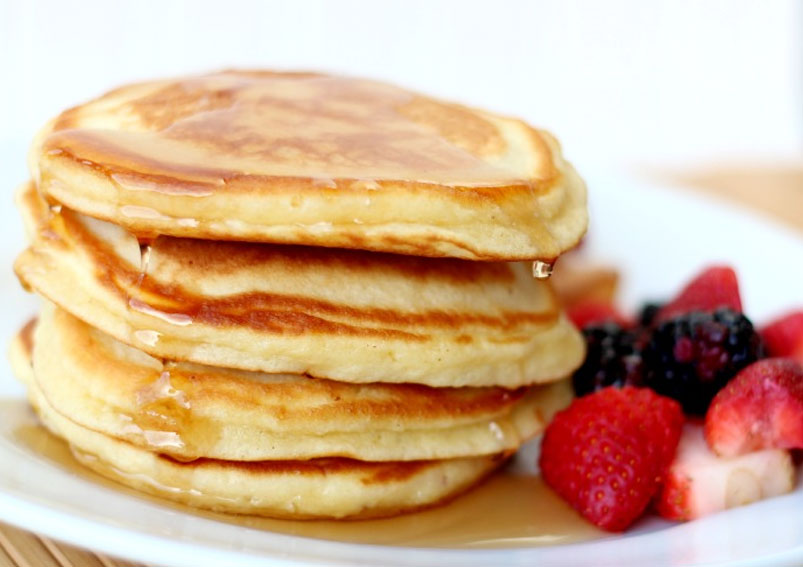 Pancakes is a delicious dish and is perfect for breakfast or snack. This is so easy to prepare at busy hours. Kids and all age groups will enjoy the tastiest pancake. Serve pancake with a cup of milk for early breakfast.
Check the method to prepare this tasty recipe provided along with direction on how to make pancakes perfectly in a step by step process:
Ingredients
2 cupsAll purpose flour
2Eggs
1 tspBaking powder
1 tspSalt
1/2 cupSugar
1 cupMilk
1/2 cupgrated coconut
1/2 cupNuts
Directions
In a bowl, add eggs, milk, salt, sugar, baking powder and mix well.
Now, add this to the flour and mix well until there is no lumps.
Now heat a nonstick pan on a medium flame.
Pour a spoonful of batter in the center of pan.
Drizzle 2-3 drops of oil over pancake.
Now sprinkle grated coconut and nuts over pancake.
Cook it on a medium flame, once it changes to slightly brown flip it and cook the other side too.
Once it done, remove it from pan and place in a serving plate.
Yummy!! Pan cakes are ready to have, garnish with some grated coconut and roasted nuts for extra flavor. Serve with a cup of milk for early breakfast.
Check for more snack recipes
- Moses
This Recipe Rate :
(0) Reviews