Easy Bread Upma Recipe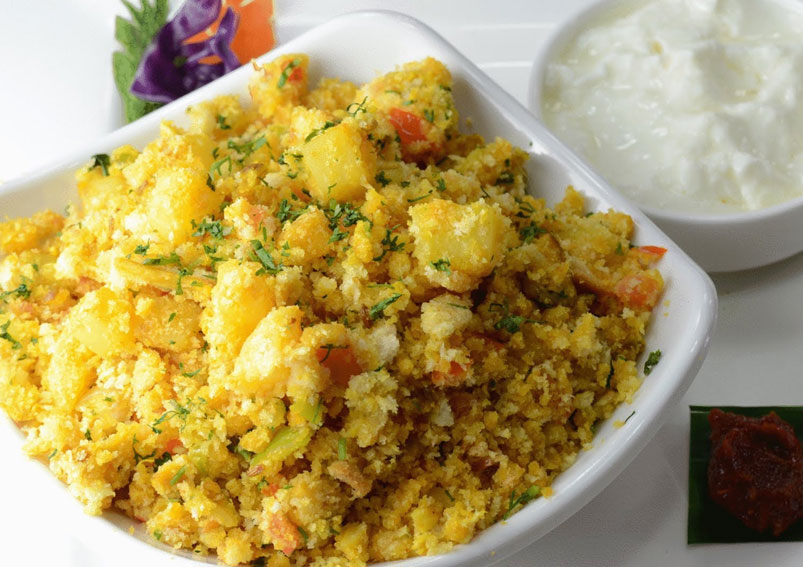 Bread Upma is an instant and easy recipe to prepare and healthy dish for your breakfast. It can be eaten at any time of the day.
This recipe is prepared by using bread slices and spices. Check the preparation process of bread upma.
Ingredients
6 slicesBrown bread pieces
2Onion large sliced
2 tspOil
1 tspMustard seeds
1 tspUrid dal
as per tasteSalt
1 tspLime juice
a pinchAsafoeitida
1 tspChili powder
1 tspCurry leaves
1 tbsCoriander leaves chopped
Directions
Take a kadai or pan and heat it on a medium flame.
Heat oil and add mustard seeds, urid dal.
Add curry leaves, sliced onion and saute for two-three minutes.
Add asfoeitida, salt, chili power and bread slices.
Add little quantity of water on top of the bread pieces and mix well.
Cover it with a lid and saute it for 3 minutes.
Switch off the flame.
Finally, bread upma is ready to eat, garnish with chopped coriander leaves and drizzle some lime juice for extra flavor. Serve this dish with chutney or any sauce.
Check for more breakfast recipes
- Moses
This Recipe Rate :
(0) Reviews