Green Peas Soup Recipe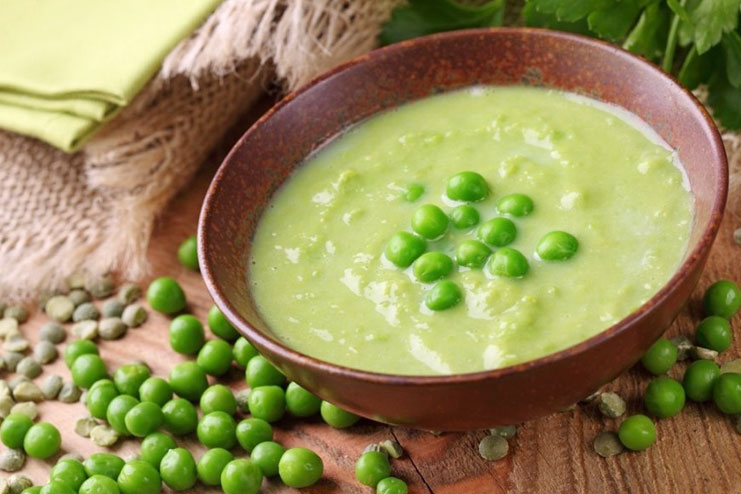 Green Peas Soup is a delicious, healthy soup made with few ingredients. A bowl of Green Peas Soup contains nutritional benefits. Green peas soup can be served with a slice of bread. So try this healthy recipe.
Ingredients
1 cupfresh green

peas

1/4 cupchopped onions
1/4 cupchopped potatoes
1/4 cupmilk
to tastesalt and freshly ground black pepper (kalimirch)
11/2water
Directions
In a deep pan add green peas, onion, potatoes and 1 cup of hot water
Mix well and cook on a medium flame for 6 minutes
Stir occasionally.
Allow the mixture to cool completely and blend in a mixer till smooth.
Pour the mixture into a deep non-stick pan, add the milk, salt, pepper and ½ cup of water.
Mix well and cook on a medium flame for 3 minutes.
Stir occasionally.
Serve hot.
Also, Read Healthy and Easy Banana Stem Soup
BY Meghna
This Recipe Rate :
(0) Reviews