Tasty Vegetable Noodles Soup Recipe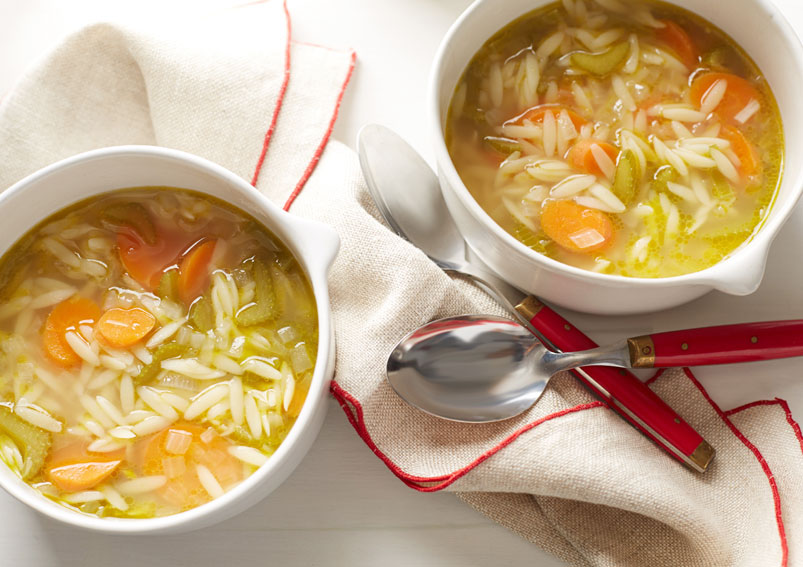 Sometimes just a bowl of simple Soup is needed to lift our mood. A delicately flavored Vegetable Noodles Soup is healthy and delicious. This soup has crunchy bits of vegetable and softness of noodles. Try out this tasty soup recipe.
Ingredients
2Carrot
1Tomato
Small Pieceof Cabbage
2Spring Onions
1/2Capsicum
1/2Packet Noodles
1 tbspOil
1 tbspCornflour
4½+2 tbspWater
Saltto taste
Directions
Peel and grate the carrot and keep it aside
Chop a tomato, capsicum, cabbage, spring onion and put it aside.
Heat the oil in a deep non-stick pan, add all the vegetables
Saute on a medium flame for 2 minutes.
Add 4½ cups of water, noodles and salt.
Mix well and cook on a medium flame for 10 minutes.
Stir occasionally.
In a bowl add pepper, cornflour and 2 tbsp of water and mix well.
Pour this mixture into the soup.
Cook on a medium flame for 1 minute, and stir occasionally.
Serve it.
Also, Read How to Make Sweet Corn Soup Recipe
Health Benefits of Vegetable
By Meghna Nath
This Recipe Rate :
(0) Reviews