Cauliflower Stir Fry Recipe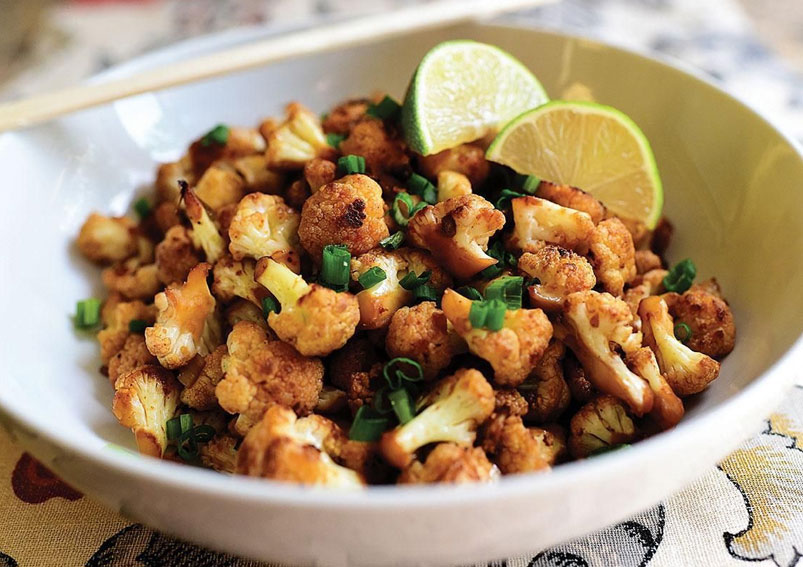 Cauliflower Stir Fry is a quick and easy recipe. This recipe is one such dish you can prepare when you are hungry and want a quick and easy recipe. This fry recipe is loaded with flavors and a great taste. Here is this quick recipe.
Ingredients
3 cups

Cauliflower florets

1/4 tspTurmeric powder (Haldi)
As per requirementSalt to Taste
2 tspOil
2 tspGarlic (adrak-lehsun) Paste
2 tspFinely Chopped Green Chilies
1/2 tspChili Powder
2 tspDried Fenugreek Leaves (kasoori methi)
1 cUpFinely Chopped Tomatoes
1/4 cupFresh Tomato Pulp
1/4 cupChopped Coriander (dhania)
Directions
Boil enough water in a deep non-stick pan, add the turmeric powder, salt, and cauliflower florets, mix well.
Cook on a medium flame for 3 to 4 minutes and stir occasionally.
Drain the cauliflower florets from the oil and put it aside
Heat the oil in a non-stick pan, add the ginger-garlic paste, green chilies, chili powder, dried fenugreek leaves and tomatoes.
Saute on a medium flame for 1 to 2 minutes.
Add the cauliflower florets, tomato pulp, coriander, and salt.
Mix well and cook on a medium flame for 2 minutes.
Stir occasionally.
Serve it.
Also, Read Side Dish
By Meghna
This Recipe Rate :
(0) Reviews