Homemade Egg less Mayonnaise Recipe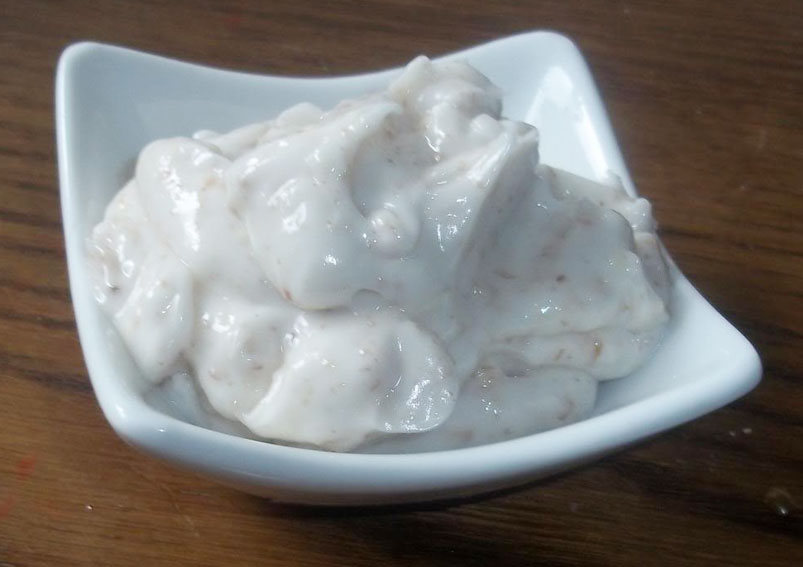 If you love wraps, rolls, burgers, sandwiches, and so on, mayonnaise is a must to have item in your refrigerator. Mayonnaise is a traditionally Italian dip. Mayonnaise is a thick, creamy sauce or dressing that is made of oil, egg yolks, lemon juice or vinegar.
Ingredients
1 tspmustard (rai / sarson) powder
1 tspsugar
1/2 tspsalt
1/4 tspblack pepper (kalimirch) powder
200 gmmilk powder
1-1/4olive oil
2 tbspwhite vinegar
Directions
Put mustard powder in a bowl.
Add sugar, salt, milk, pepper, and mix.
Add oil little by little to mix completely.
Add vinegar, mix till thickened.
Check seasoning and adjust as required.
Refrigerate the mayonnaise.
Also, Read Special Tomato Raita Recipe for Biryani
BY Meghna Nath
This Recipe Rate :
(0) Reviews