Baked Bananas Recipe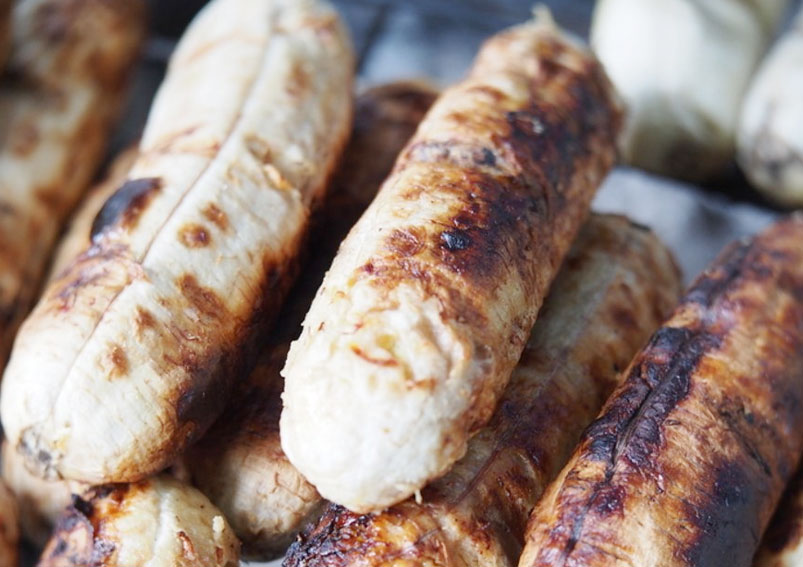 Want to try an innovative but healthy recipe. Then try these baked Bananas Recipe. These Baked Bananas are very healthy and easy to make. Bananas provide a good amount of potassium.
Ingredients
1 LimeJuice
1 tablespoonDark Rum
1/4 teaspoonGround Cinnamon
1/8 teaspoonGround Nutmeg
1 tablespoonDark Brown Sugar
1 tablespoonButter (optional)
Fresh CreamIce Cream( for topping)
Directions
Preheat the oven to 400°F.
Peel the bananas and slice in half lengthwise.
Lay the pieces into a buttered 9x13x2-inch ovenproof dish.
Pour the lime juice and rum evenly over the bananas.
Sprinkle with the cinnamon, nutmeg, and brown sugar.
Dot with the butter, if you are using.
Bake for 10 to 15 minutes.
Topped with a tablespoon of fresh cream or ice cream.
Serve hot.
Also, Read Grilled Pineapple Recipe
By Meghna Nath
This Recipe Rate :
(0) Reviews