Shivaratri Special Paneer Kheer Recipe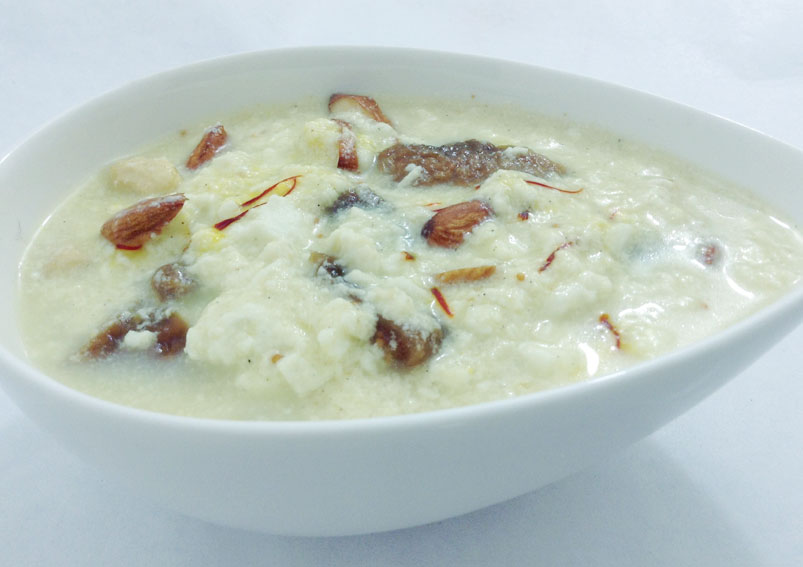 Paneer Kheer is an easy dessert prepared with few available ingredients at home. It is a not only easy to make but it tastes really delicious and cools our body instantly. It is best served chilled and perfect for any festivals. Make this dessert on Shivaratri.
Ingredients
1-1/2 cupsmilk
1/2 cupgrated paneer (cottage cheese)
1-1/4 cupscondensed milk
1/2 tspcardamom (elaichi) powder
15-20chopped mixed nuts (cashew nuts, almonds, pistachios)
For The Garnish
10-15almond and pistachio slivers
Directions
In a board non-stick pan add milk and paneer and bring to boil and stir continuously.
Simmer for 5 to 7 minutes and stir continuously.
Add condensed milk and simmer for another 4 to 5 minutes.
Remove from the flame, add the cardamom powder and mixed nuts and mix well.
Refrigerate for at least 1 hour.
Garnish with almonds and pistachios and serve this kheer chill.
Check More Festivals Recipes
By Meghna Nath
This Recipe Rate :
(0) Reviews