Healthy Brown Rice Payasam Recipe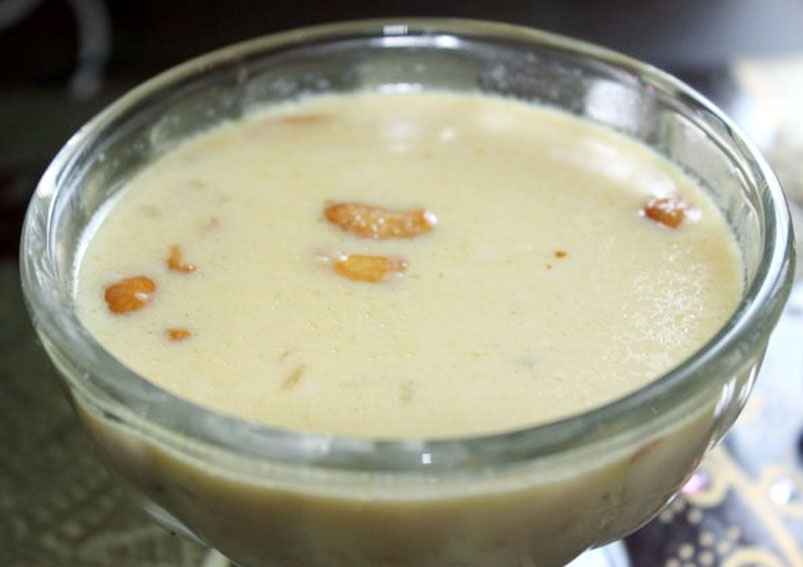 This is a very healthy Indian style pudding made with brown rice, sugar, and milk. Brown rice is rich in fiber and is a good source of manganese. Let's learn how to make Brown Rice Payasam recipe.
Ingredients
1/2 cupBrown Rice soaked in water for 3-4 hours
1 literFull cream milk
6-8Saffron (kesar)
10-12Cashew nuts chopped
10-15Raisins
1/2 cupDates seeded and chopped
1/4 cupSugar
10Pistachios
Directions
Heat milk in a deep non-stick pan and drain the water from the brown rice and crush brown rice coarsely.
Add the crushed rice to the milk and cook till rice is almost done.
Add saffron and mix and continue to cook and add cashew nuts, raisins, dates and cook till everything blends well.
Add little water or milk if the mixture is too thick and cook till rice is completely done and add sugar to it and mix well.
Garnish with pistachios and serve it warm.
Nutrition Info
Calories : 1486 k cal
Carbohydrates : 199.3 gm
Protein : 42.9 gm
Fat : 53.6 gm
Also, Read Check for Festivals recipe
By Meghna Nath
This Recipe Rate :
(0) Reviews