Chicken Avocado Salad Sandwich Recipe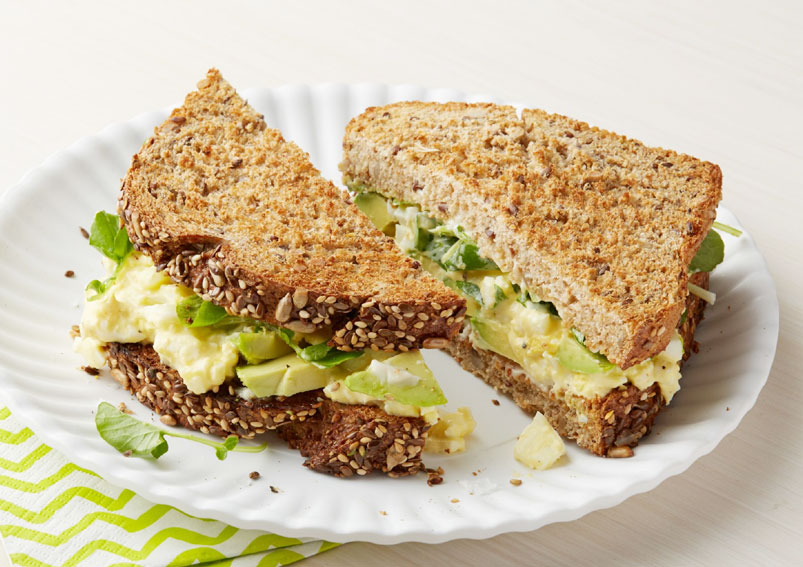 Chicken and Avocado are the treasure trove of nutrients. This Chicken Avocado Salad Sandwich is rich in vitamin E and protein. You will love this wonderful salad sandwich recipe.
Ingredients
2avocados, pitted and peel the skin
1jalapeno, seeds removed, diced
1/2 cupDiced Red Onion
1 LimeJuice
1/4 cupCilantro
1/2 teaspoonCumin
1/4 teaspoonKosher salt
1/4 teaspoonGarlic powder
3 cupsCooked Shredded chicke
8 slicesSourdough Bread
Directions
Mash avocados in a bowl just until they are mostly mashed but don't mash completely.
Add jalapenos, red onion, lime juice, cilantro, cumin, kosher salt and garlic powder to the avocado mixture.
Mix it well.
Add shredded chicken and mix it well.
Cover and refrigerate the chicken avocado salad for at least 30 minutes.
Remove from the refrigerator
Spread the chicken avocado salad evenly between 4 slices of toasted bread.
Top with remaining slices of bread.
Serve it and enjoy.
The health benefits of avocado include weight management, protection from cardiovascular diseases and diabetes, treating osteoarthritis and enhancing the absorption of nutrients for the body. It also reduces the risk of cancer, liver damage, and Vitamin K deficiency-related bleeding. Avocado helps in keeping eyes healthy and protecting the skin from signs of aging and the harmful effects of UV rays.
Also, Read Tasty Paneer Salsa Wrap Recipe
Meghna Nath
This Recipe Rate :
(0) Reviews