Baked Macaroni and Cheese Recipe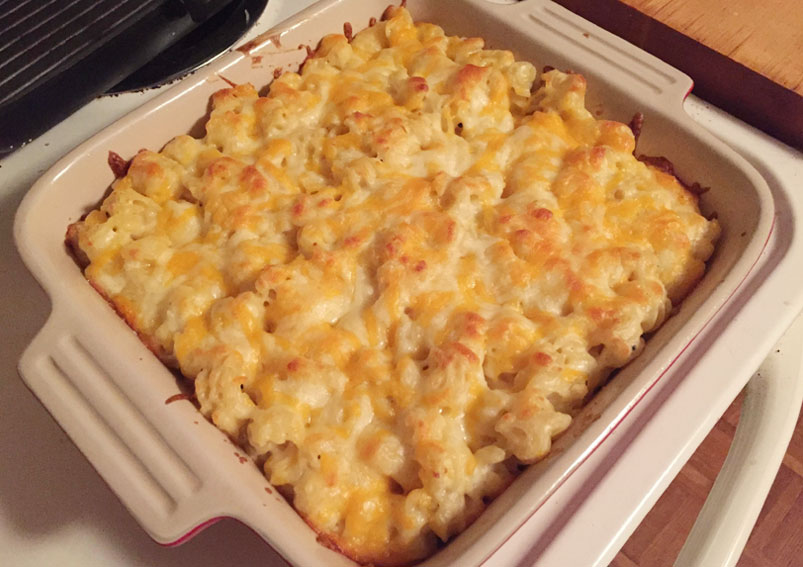 Here is a simple combination of macaroni and cheese, both of which are kids favorite. Baked Macaroni, it is an Italian baked recipe which is cheesy and delicious This recipe of Baked Macaroni is flavored mildly with pepper. Follow the recipe.
Ingredients
1/2 poundelbow

macaroni

3 tablespoonsbutter
3 tablespoonsflour
1 tablespoonpowdered mustard
3 cupsmilk
1/2 cupyellow onion, finely diced
1 bayleaf
1/2 teaspoonpaprika
1 largeegg
12 ouncessharp cheddar, shredded
1 teaspoonkosher salt
Freshblack pepper
Topping
3 tablespoonsbutter
1 cuppanko bread crumbs
Directions
Preheat oven to 350 degrees F.
Boil pasta, salt, and water, in a large pot
In a large pot add pasta, water and salt.
While the pasta is cooking, in a pot, melt the butter.
Whisk in the flour and mustard and stir for five minutes. (Make sure it do not form lumps).
Stir in the milk, onion, bay leaf, and paprika.
Simmer for ten minutes and remove the bay leaf.
Temper in the egg.
Add 3/4 of the cheese.
Season with salt and pepper.
Add the macaroni into the mix and pour into a 2-quart casserole dish.
Top with remaining cheese.
Melt the butter in a saute pan and toss the bread crumbs to coat.
Top the macaroni with the bread crumbs.
Bake for 30 minutes.
Remove from oven and rest for five minutes before serving.
Also, Read Easy Cheesy Vegetable Pasta Recipe
Meghna Nath
This Recipe Rate :
(0) Reviews