Peanut Butter Oatmeal Energy Bites Recipe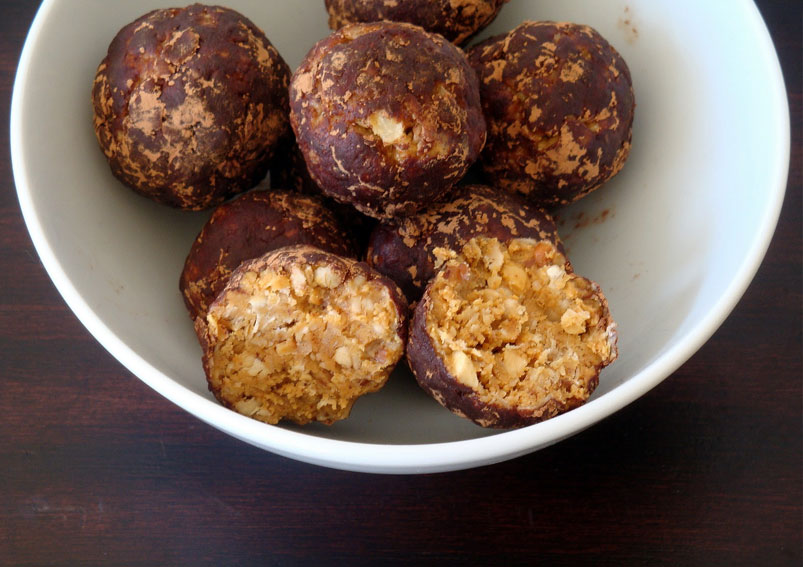 This is simple and healthy Peanut Butter Oatmeal Energy Bites which is a perfect sweet for any occasion.These energy bites are prepared with oats, peanut butter and a honey, which will keep you healthy and strong Follow this recipe.
Ingredients
1 cup

oats

2/3 cuptoasted shredded coconut
1/2 cuppeanut butter
1/2 cupmini chocolate chips
1/3 cuphoney
1 Tbspchia seeds
1 tspvanilla
Directions
Mix oats, coconut, peanut butter, chocolate chips, honey, vanilla and chia seeds in a large bowl.
Roll and compress the mixture into 1-inch rounds and place on parchment paper
Refrigerate it for few minutes until firm and then transfer to an airtight container.
Refrigerate and enjoy for up to one week.
The nutrient composition of oats is well-balanced. They are a good source of carbohydrate and fiber.

Also, Read Healthy Dry Mix fruits Laddu Recipe

By Meghna
This Recipe Rate :
(0) Reviews