How to Make Chicken Kabiraji/Coverage Cutlet Recipe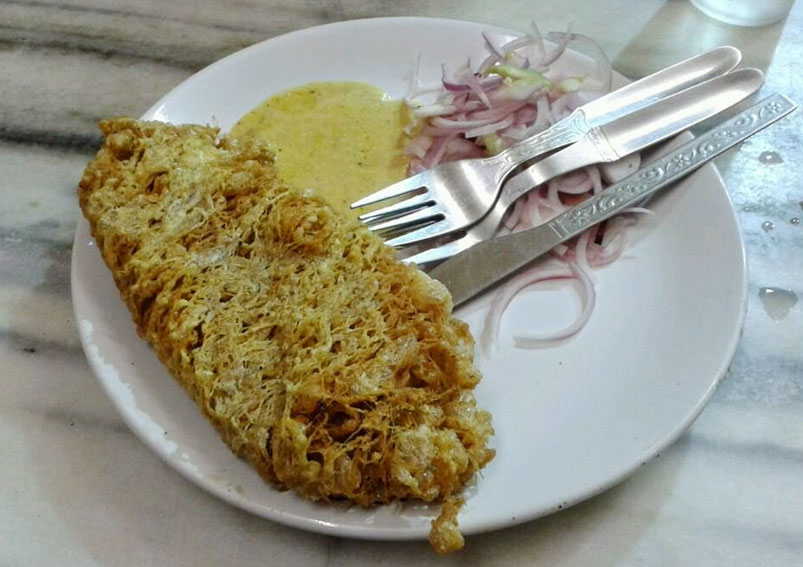 Chicken Kabiraji/Coverage Cutlet is a traditional Indian snack. Chicken coated with egg and breadcrumbs gives the snack a delightful and crispy exterior. You must try this chicken recipe to give your taste buds an amazing twist.
Ingredients
500 gMinced or Ground Chicken
1 bigOnion finely Chopped
1 tablespoonGreen chilies chopped
1 tablespoonCilantro chopped
1 tablespoonGarlic- minced
1 and 1/2 teaspoonGinger- grated
Saltto taste
1/2 teaspoonFreshly ground black peppe
1 teaspoonGaram Masala
oilfor deep frying
2 cupsBread crumbs
Coverage or Cover Egg
4Egg
SaltOregano dried
2 teaspoonCornflour
1/2 teaspoonBlack pepper
2 tablespoonsWater
Directions
Take a mixing bowl, add minced chicken, finely chopped onion, ginger, garlic, green chili, chopped cilantro, salt, black pepper and garam masala.
Mix it well and cover the bowl and refrigerate it for one hour.
Mix one more time using your hand and divide it into 5 to 6 equal portions. First make it a ball, then flatten the ball and give them cutlet shape. ( It will look like flat oval shape )
In a bowl, beat the eggs with salt, pepper, cornflour and water.
Now dip each cutlet into the beaten egg and then coat with breadcrumbs.
Deep fry the cutlet one by one into hot oil until the both sides are golden brown
For the egg nest or coverage
When the cutlet is still in the oil, keep the flame high and carefully sprinkle the remaining egg batter until it covers the whole surface of the oil.
Fold or wrap the fried cutlets with the egg nest.
Remove it from hot oil and place it on a paper towel to drain excess oil
Serve hot with some ketchup and salad.
Also, Read Healthy Papaya Salad
Meghna Nath
This Recipe Rate :
(0) Reviews