Easy Garlic Butter Mushrooms Recipe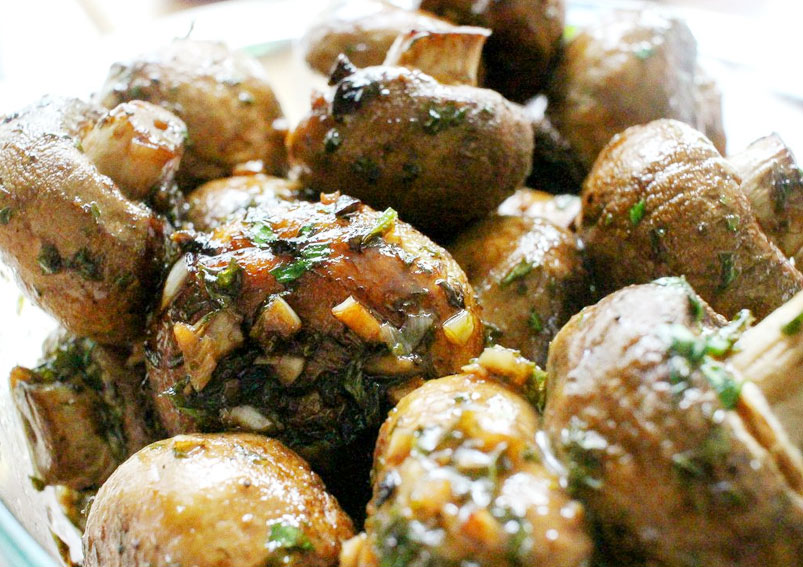 When you feel like pampering your palate! You need to look no further. Minutes is all, it takes the luxuriantly flavored dish of Garlic Butter Mushrooms to whip up. The mushrooms are cooked with garlic and butter. While butter act like a mellow and soothing canvas and the garlic offers a bright burst of flavor which your taste buds will surely relish.
Ingredients
24large Mushrooms
1⁄2 cupButter
2Garlic Cloves, Minced
2Shallots, Minced
1⁄2 cupcup Minced Parsley
1⁄2Lemon, juice of
1⁄2 teaspoonSalt
1⁄4 teaspoonPepper
Directions
Clean mushrooms, remove the stem from the mushrooms.
Combine butter, shallots, garlic and parsley in a blender or food processor.
Add lemon juice, salt, and pepper and blend it.
Place mushrooms in a shallow baking dish.
Fill each mushroom with a dollop of garlic butter mixture (about 1/2 or 1 teaspoon each).
Bake at 400 degrees for 10 to 12 minutes.
Serve it.
Also, Read Chili Mushroom Recipe
Meghna Nath
This Recipe Rate :
(0) Reviews