Holi Special Thandai Recipe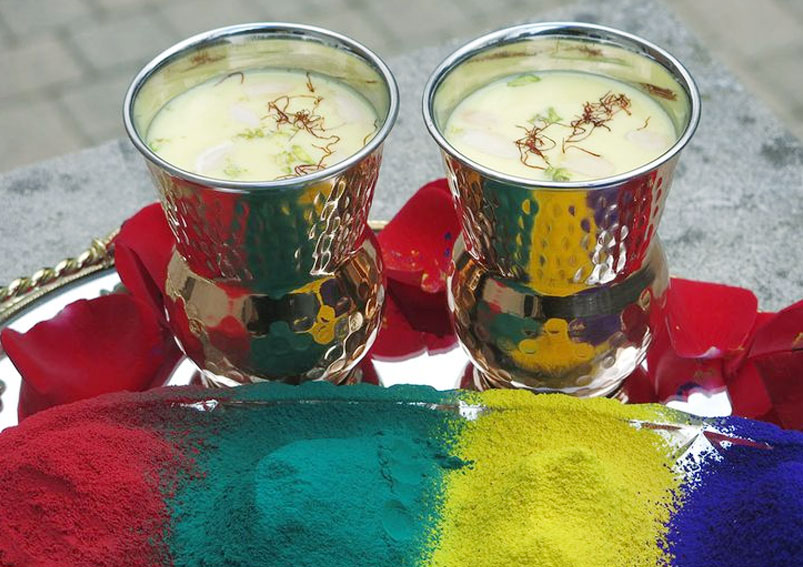 Thandai is made mostly during Holi and Maha Shivaratri. Thandai is a cool and refreshing Indian drink prepared with nuts and flavored with spices. Let's follow this Holi Special Thandai Recipe.
Ingredients
4-1/2 cupsfull- fat milk, boiled and cooled
1/4 cuppowdered sugar
a pinch offreshly ground black pepper (kalimirch)
a fewsaffron (kesar) strands
To Be Blended Into A Fine Powder
1/4 cupalmonds (badam)
2 tbsppoppy seeds (khus-khus)
2 tbspfennel seeds (saunf)
1/2 tspcardamom (elaichi) powder
20whole white peppercorns (kalimirch)
Directions
Combine the prepared powder and milk in a deep bowl.
Mix well using a whisk and refrigerate for 2 hours.
Remove the refrigerator and Strain the mixture through a strainer.
Add sugar, pepper powder and saffron and mix it well.
Pour equal quantities of the thandai into individual glasses and serve chill.
Also, Read Kesar Malai Peda Recipe
Meghna Nath
This Recipe Rate :
(0) Reviews