Tasty Eggless Tutti Frutti Cookies Recipe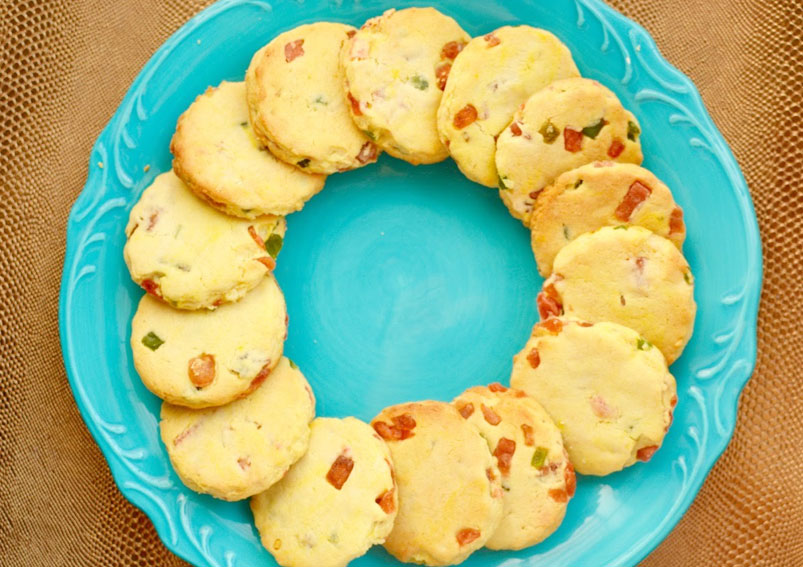 Eggless Tutti Frutti Cookies are delicious and easy tasty recipe. These cookies will be a hit with kids and perfect for any occasion. Serve these cookies at your tea party. Let's follow this tasty recipe.
Ingredients
250 gmflour
1 tbspcornflour
125 mlbutter / ghee (clarified butter)
25 mlrum / milk (you could use either milk or rum)
125 gmpowdered sugar Or castor sugar
1 tbspvanilla essence / cardamom powder
1 t/sbaking powder
½ cuporange candied peels chopped finely
1zest of lemon
6 to 7chopped glazed cherries
½ cup

tutti frutti

(easily available at the market)
a pinchof salt
Directions
Preheat oven to 200°C exactly fifteen min before baking and but reduce the temperature to 160°C while baking the cookies.
In a bowl sift flour, cornflour, salt, and baking powder and grease the pans and keep it ready aside.
In a bowl whisk butter and powdered sugar until smooth and creamy and pour rum and beat again until it gets mix well
Add sifted flour, orange candied peel, tutti frutti, lime zest, cherries and vanilla essence to the butter mixture.
Mix it and knead into a soft dough and place the dough on a butter / parchment paper and roll the dough into a log shape and put this log into the freezer for 30 min.
Remove the butter paper and slice the log into ½ inch width with the help of a sharp knife.
Alternatively you could roll the dough on the butter paper and cut with a cookie cutter and give desired shapes.
Bake at 160°C for 12-15 min and once the cookies are slightly brown towards the edges that mean it's done.
Please don't over bake them if you feel it's not done then bake for some more time and allow the cookies to cool down then store them in an airtight container.
Serve with tea or coffee.
Notes
If your cookies aren't baked then bake them for some more time as all oven have different capacity and temperatures.
Keeping the dough in the freezer is important for a better result.
If you don't have peels or cherries then you can just use tutti frutti.
Check More Easter Recipes
Meghna Nath
This Recipe Rate :
(0) Reviews