Pan Chicken fry recipe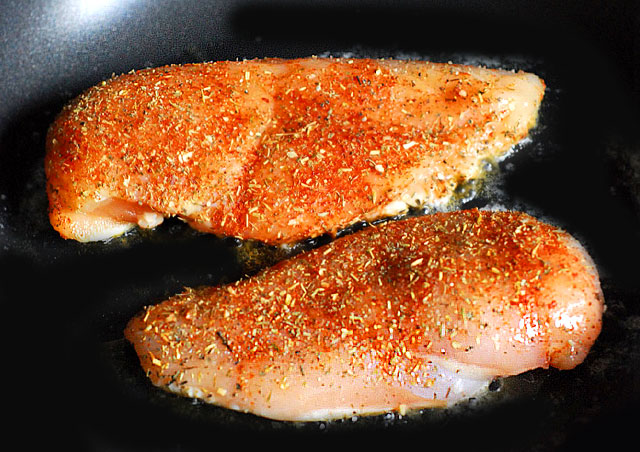 Pan Chicken fry recipe has low fat content and is good for health. This fry can also be used for other dishes like pasta, pizzas and inside chapatis. Let's learn how to make this no-oil chicken recipe.
Ingredients
1Chicken Slices
2 1/2 tspLime juice
For TastePepper crush
Just to fryOil
For TasteSalt
Directions
Step

1

The Chicken Slices which are cut into horizontally, drop them in a locked bag and tap well with a hammer.

Step

2

Add the lemon juice and pepper salt to it as per required and freeze it for 30 mins.

Step

3

Place the mix into the nonstick pan and fry it well.

Step

3

We can add different flavors like soy sauce, tomato sauce, etc. to the recipe and serve it.
This Recipe Rate :
(1) Reviews