Peanut Butter and Chocolate Oatmeal Bars Recipe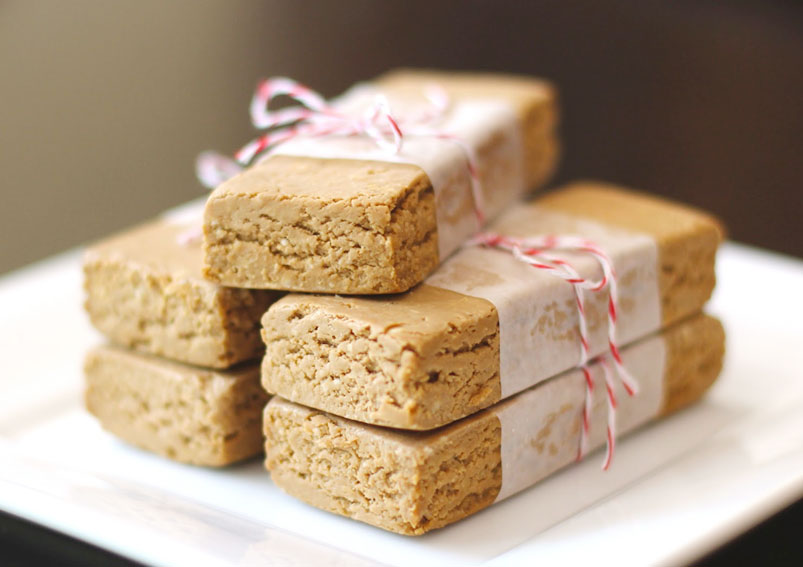 Here is a delightfully simple bars recipe with that eternally delicious combination peanut butter, oatmeal, and chocolate. These luscious Peanut Butter and Chocolate Oatmeal Bars are perfect for holidays or as a snack for kids. Let follow this recipe.
Ingredients
1 cup

Peanut Butter

1/2 cupHoney
1/2 cupBran oil, (or substitute with 1/4 cup butter)
1 cupFresh coconut, shredded
2 cupsOats
1/2 cupDry Fruits, chopped
1-1/4 cupsDark Chocolate Chips, or chocolate syrup
1 teaspoonVanilla Extract
Directions
In a heavy pan dry roast the oats until lightly crisp on low flame and make sure it does not brown too much.
Heat a saucepan on medium flame and pour in the peanut butter, oil and honey and stir them all together continuously until the butter melts.
Ensure that the mixture does not stick to the bottom, as they can get burnt.
Once cooked, remove the pan from flame and add oat, dry fruits, vanilla extract, and shredded coconut and mix again thoroughly.
Grease a pan with a little butter and pour in the melted mixture to the greased pan and refrigerate it until it sets and doing this it will give you thin oatmeal bars and if you would like to have thicker bars, pour the mixture into smaller pans.
Once set, serve the Peanut Butter and Chocolate Oatmeal Bars straight off the fridge or store them in air-tight containers for later use.
Serve Peanut Butter and Chocolate Oatmeal Bars as a snack in between your meals.
Check More Snack Recipes
Meghna Nath
This Recipe Rate :
(0) Reviews