Tasty Suji Kachori Recipe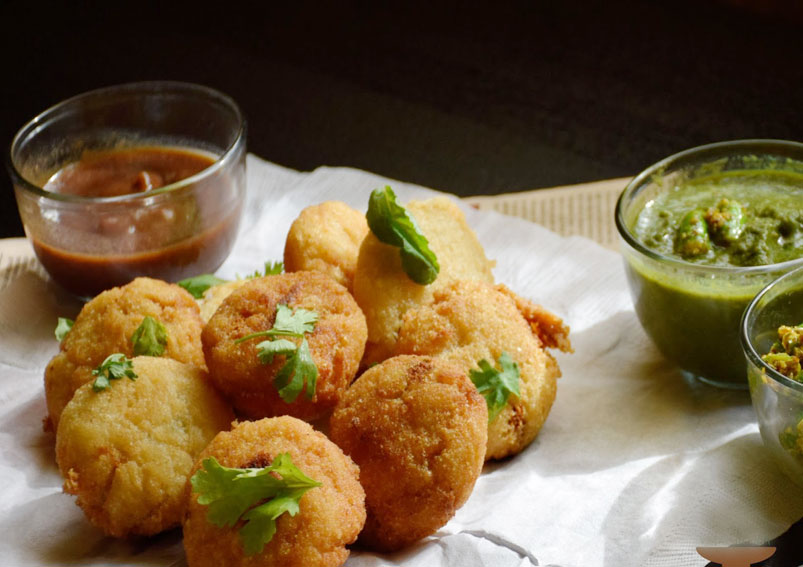 Suji Kachori is a tasty snack recipe made with semolina (suji) and stuffed with spicy filling. This kachori is a delicious dish that you can make for your loved once for breakfast or as a snack. Let's follow this recipe.
Ingredients
1 cup

rava or sooji

2 cupswater
¼ teaspooncumin seeds
¼ teaspooncarom seeds or ajwain
saltto taste
1 tablespoonoil
3-4potato
1green chili, finely chopped
¼ teaspoonred chili powder
½ teaspooncoriander powder
½ teaspoonginger, grated
¼ teaspoonamchur powder or dry mango powder
¼ teaspoongaram masala powder
1 tablespooncoriander leaves, finely chopped
¼ teaspooncumin powder
saltto taste
Directions
In a pan pour 2 cups of water and boil it and when the water starts boiling, reduce the flame to low, add salt, cumin seeds, carom seeds.
Slowly, add sooji a little by little and stir continuously so that it does not form lumps.
Stir continuously and cook on low flame until the mixture becomes thick in consistency and switch off the flame and keep it aside.
Pressure cook potatoes for 20 min or until it gets cooked well and peel the skin and mash them well.
In a bowl add mashed potatoes, chopped green chili, coriander leaves, grated ginger, amchur powder, red chili powder, coriander powder, garam masala powder, cumin powder, coriander leaves, salt, and mix it well and keep it aside.
When sooji cools down, grease your hands with oil and knead it well to make a smooth dough.
Divide it into equal sized balls and in the same way, divide the potato mixture into equal sized balls.
Grease your hands with oil and take one ball, flatten it between your palms, place one potato ball in the middle and seal the stuffing nicely.
Gently flatten the stuffed dough ball with your hands giving the shape of kachori and keep it aside.
Heat oil in a pan and when the oil is hot enough, gently slide one kachori into the hot oil.
Flip and fry the kachori until they become golden brown from both the sides.
Remove the kachori using a slotted spoon and keep them on an absorbent paper to drain excess oil.
Serve this kachori hot with green chutney.
Meghna Nath
This Recipe Rate :
(0) Reviews