Easy Raw Papaya Pickle Recipe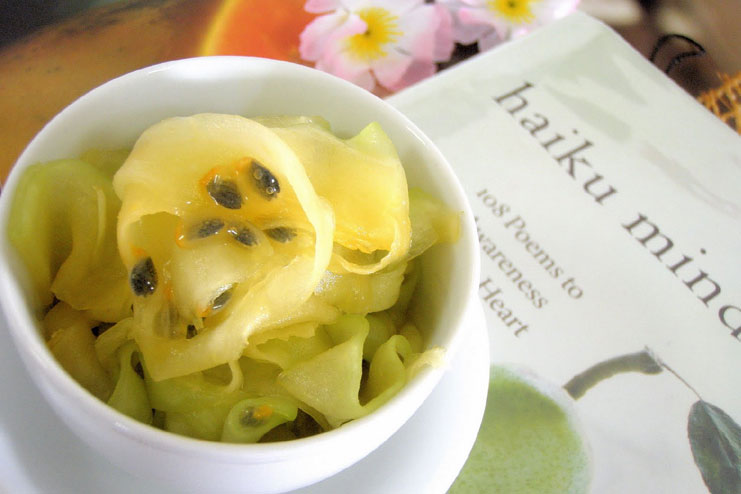 Papaya is a very healthy fruit. This Papaya Pickle is a quick, easy, and tasty recipe. It is very easy to make with just a few ingredients. You serve with as a side with any rice or roti. This pickle is an instant pickle recipe. Let's follow this recipe.
Ingredients
1 cupthickly grated

raw papaya

2 tsproughly chopped garlic (lehsun)
2 tspmustard seeds ( rai / sarson)
1/2 tspfinely chopped green chilies
saltto taste
2 tsplemon juice
Directions
In a mortar and pestle add the garlic, mustard seeds, green chilies and salt and crush till coarse.
In a bowl add grated papaya, garlic- mustard seeds coarse mixture and lemon juice and mix it well using your hands.
Serve immediately or store it in an airtight container in the refrigerator and use as required.
Papaya is rich in antioxidants, fiber,potassium, magnesium, and vitamin A, vitamin C, vitamin B and vitamin E.
Check More Pickle Recipes
Meghna Nath
This Recipe Rate :
(0) Reviews