Cucumber Cake Recipe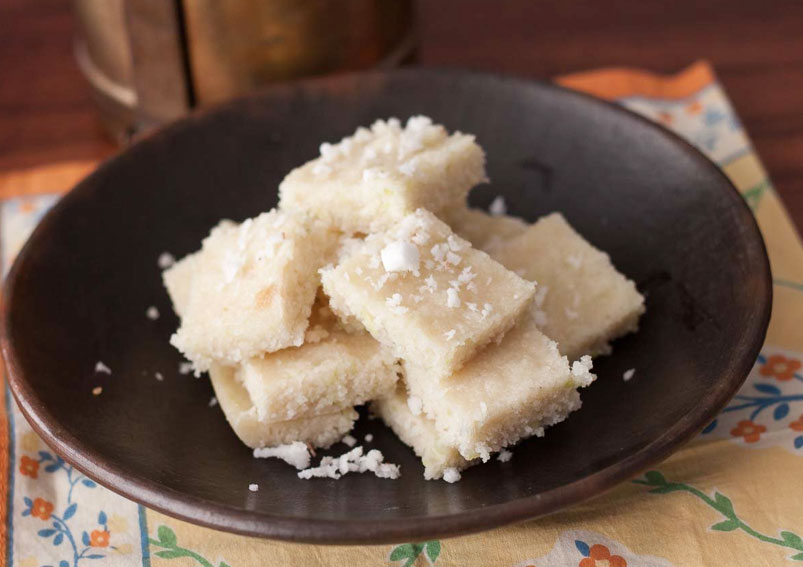 Cucumber Cake is a traditional Goan recipe. It is a yummy and lavish looking cake which is made from cucumber. Usually, cakes are baked but this cucumber cake is steamed in the steamer and also different from other cake recipes. Try this recipe this Easter.
Ingredients
2English

cucumbers

1 cupsemolina (rava)
1/4 cupsugarcane jaggery (grated)
1/4 teaspooncardamom powder
1/4 cupfresh grated coconut
8 to 10cashew nuts (chopped)
1 teaspoonEno fruit salt (which is one sachet)
a pinchsalt
oilfor greasing
Directions
Peel cucumbers and grate it and reserve the grated cucumbers along with the liquid and discard the seeds and keep it aside. (Note: The grated cucumbers will be about 2 cups.)
Lightly roast semolina(rava) in a pan and transfer it to a bowl and add grated cucumbers, jaggery, coconut, cashew nuts and salt and the heat from the roasted semolina, the jaggery will melt and sweeten the mixture and mix the batter well.
Heat the steamer with water and lightly grease a 7.5" deep dish with oil/ butter and when the water in the steamer comes to a boil, add the Eno fruit salt to the cucumber batter.
Mix it lightly to avoid deflating the air bubbles and spoon batter into the greased dish and steam cake for 5 minutes or until cooked through.
Carefully remove the dish and place in a deep dish with cold water to cool( in a deep dish pour cold water then place streamed dish over it.
Run a knife along the edge of the dish and see the cake will come off easily and cut into pieces and serve as tea-time snack with a hot cup of tea.
Note
Adding Eno fruit salt is optional.
Meghna Nath
This Recipe Rate :
(0) Reviews