Tasty and Healthy Palak Toovar Dal Recipe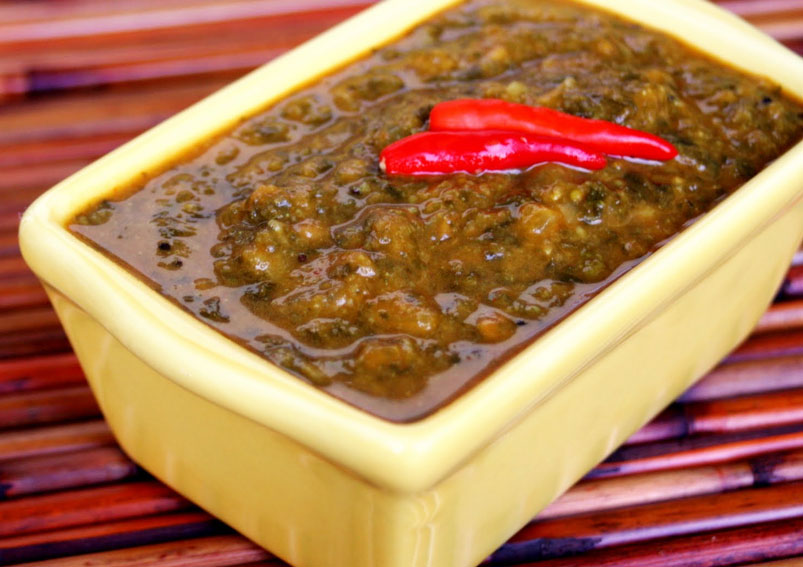 Palak (Spinach) Toovar Dal is a delicious combination of protein rich dal and fiber-rich spinach. It is a hearty Indian dal which is tasty and also healthy. This dal has a good texture and color. Let's follow this recipe.
Ingredients
2 cupschopped

spinach

(palak)
1/2 cuptoovar (arhar) dal , soaked for 3 hours and drained
1 tspfinely chopped green chilies
1 tspginger (adrak) paste
1/4 tspturmeric powder (haldi)
1 tbspto taste
3ghee
3bay leaves (tej patta)
3cloves (laung / lavang)
3whole dry kashmiri red chilies
1/2 tspcumin seeds (jeera)
a pinchof asafoetida (hing)
1/2 tspchili powder
2 tbspfinely chopped coriander (dhania)
Directions
In a pressure cooker add toovar dal, spinach, green chilies, ginger paste, turmeric powder, salt, and 3 cups of water, mix it well and pressure cook for 20 min.
Allow the steam to escape before opening the lid and blend the dal to a coarse mixture using a hand blender and keep it aside.
Heat the ghee in a broad non-stick pan, add the bay leaves, cloves, red chilies, cumin seeds and asafoetida and fry on a medium flame for a few seconds.
When the seeds crackle, pour the tempering over the cooked dal, add the chili powder and coriander, mix it well and cook on medium flame for 4 to 5 minutes and stir occasionally.
Serve it hot.
Nutrient values per serving
Energy 72 cal
Protein 3.5 g
Carbohydrates 8.6 g
Fiber 1.9 g
Fat 2.6 g
Cholesterol 0 mg
Vitamin A 1371.5 mg
Vitamin B1 0.1 mg
Vitamin B2 0.1 mg
Vitamin B3 0.5 mg
Vitamin C 7.7 mg
Folic Acid 42 mg
Calcium 28.4 mg
Iron 0.6 mg
Magnesium 0 mg
Phosphorus 0 mg
Sodium 17.8 mg
Potassium 200.1 mg
Zinc 0.2 mg
Also, Read Hyderabadi Special Khatta Dal Recipe
Meghna Nath
This Recipe Rate :
(0) Reviews