Tasty Chocolate Coffee Truffles Recipe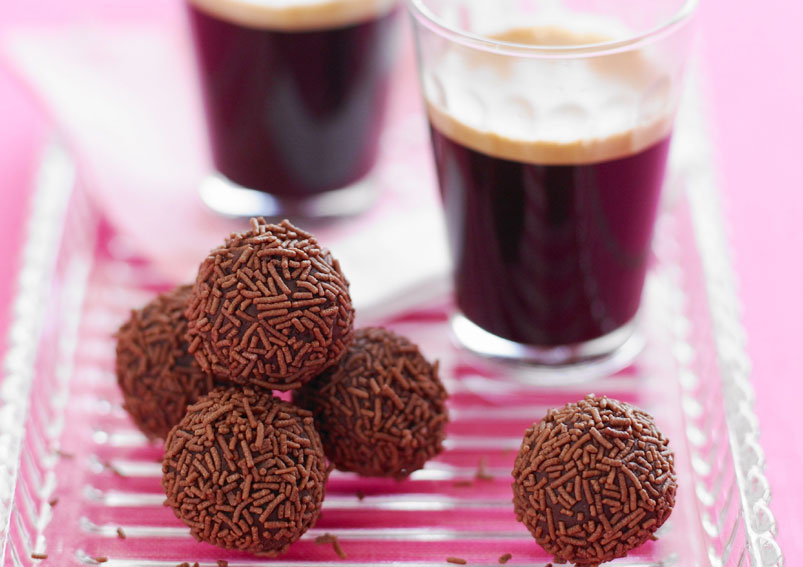 Source: www.taste.com.au
Chocolate Coffee Truffles are a sweet chocolate temptation and can be prepared with minimal ingredients. These truffles are easy to make and have a great flavor. Try these tasty truffles at home for your family members.
Ingredients
1 tbspcoffee powder
1/2 cupfresh cream
1 cupchopped milk chocolate(easily available at market)
1 cupdark chocolate cubes(easily available at the market)
Directions
In a non- stick pan pour fresh cream and cook on a slow flame for 2 to 3 minutes, and stir continuously so that the cream does not stick to the pan.
After it is done, switch off the flame and add the chopped milk chocolate and coffee powder and mix it very well to get a smooth mixture.
Transfer this mixture to a bowl, cool it slightly and refrigerate for 30 minutes.
Divide the mixture into equal portions and roll each portion into a round ball shape.
Put the dark chocolate cubes in a microwave-safe bowl and microwave on high power for 1 minute.
Remove it from the oven and mix it gently.
Dip each chocolate ball into the melted chocolate mixture and place it on a flat plate.
Notes
You can also store in an airtight container in the refrigerator and enjoy it whenever you
Meghna Nath
This Recipe Rate :
(0) Reviews