Tasty Brown Lentil Dal Recipe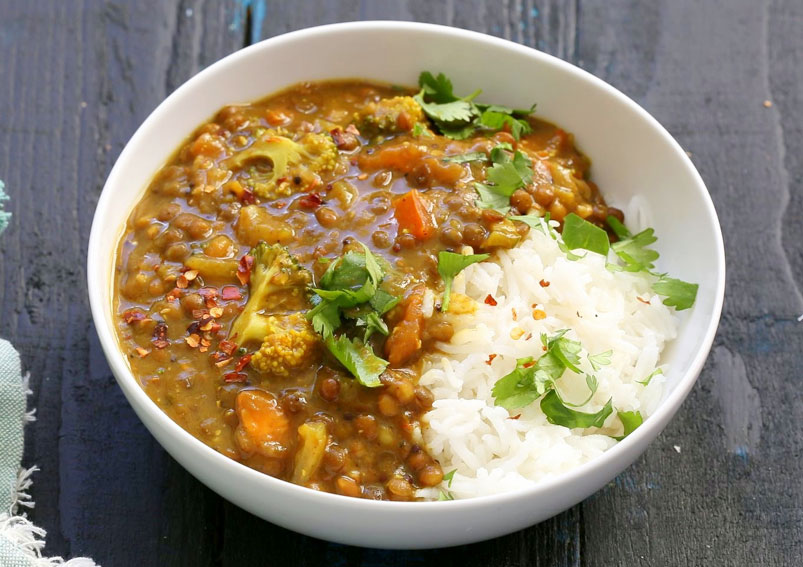 Source: notey.com
Brown Lentil Dal is a delicious dal preparation which has a nice balanced flavor of spices. The addition of tomato gives a nice tangy taste. This dish can be very easily prepared at your home within few minutes. You can include this dish in your daily lunch or dinner menu and it tastes best with hot steamed rice. Let's follow this recipe.
Ingredients
200g

brown lentils

Approx. 1Lof water
2 tbspbutter/ghee/vegetable oil
½onion, chopped
200g/½of tomatoes
1 tspginger, finely chopped
1 tspsalt
1chili, finely chopped
1 tspturmeric
1 tspgaram masala
Directions
In a pressure cooker, add the dal, water and one tsp of salt and cook it for 25 min.
Switch off the flame and keep it aside.
Heat butter in a pan, and add onions and fry it on a low flame and add tomatoes, ginger, chili, turmeric and cook it for 10 min.
Then add the cooked and enough water and mix it nicely and cook on a medium flame for 1 to 2 minutes and switch off the flame.
Transfer it on a serving bowl and garnish it with coriander leaves and serve it with steamed rice.
Meghna Nath
This Recipe Rate :
(0) Reviews