Low-Calorie Green Chutney Recipe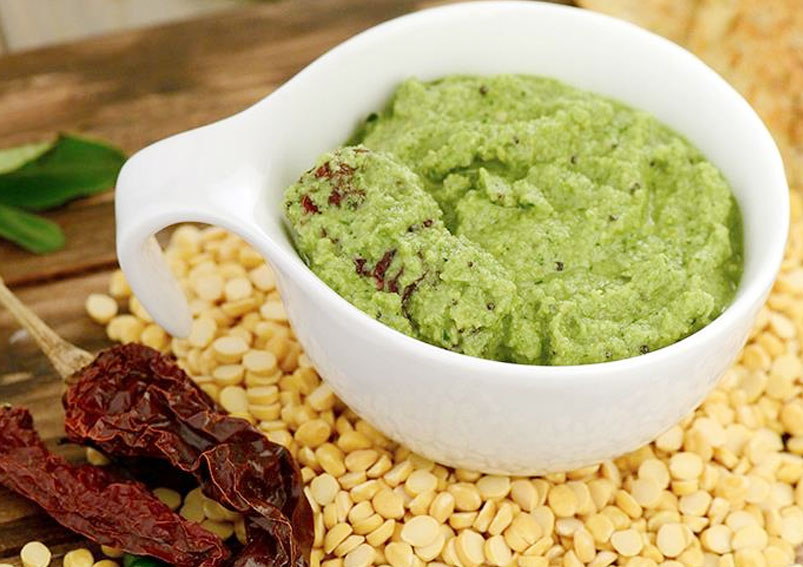 Source: www.tarladalal.com
Green Chutney is an easy chutney recipe made only with few ingredients which are easily available in the market. This chutney is healthy and low in calories. This chutney is usually served with different Indian snack.
Ingredients
2 tbsproasted chana dal
1 1/2 cupschopped coriander leaves (dhania)
1/2 tbsproughly chopped green chilies
1 tspcumin seeds (jeera)
saltto taste
1 tbsplow-fat curds (dahi)
1/2 tbsplemon juice
Directions
In a blender add the chana dal, green chilies and cumin seeds, 1 tbsp of water and blend in a mixer to a smooth paste.
Add coriander, salt, curds and lemon juice to the chana paste and again blend to a smooth paste and transfer it to a bowl and use as required.
Notes
Add lemon juice as it retain the green color of the chutney
Nutrient values per tablespoon
Energy 20 calories
Protein 1.2 gm
Carbohydrates 3.1 gm
Fat 0.3 gm
Vitamin A 385.0 mcg
Fibre 0.8 mg
Vitamin C 7.4 mg
Meghna Nath
This Recipe Rate :
(0) Reviews